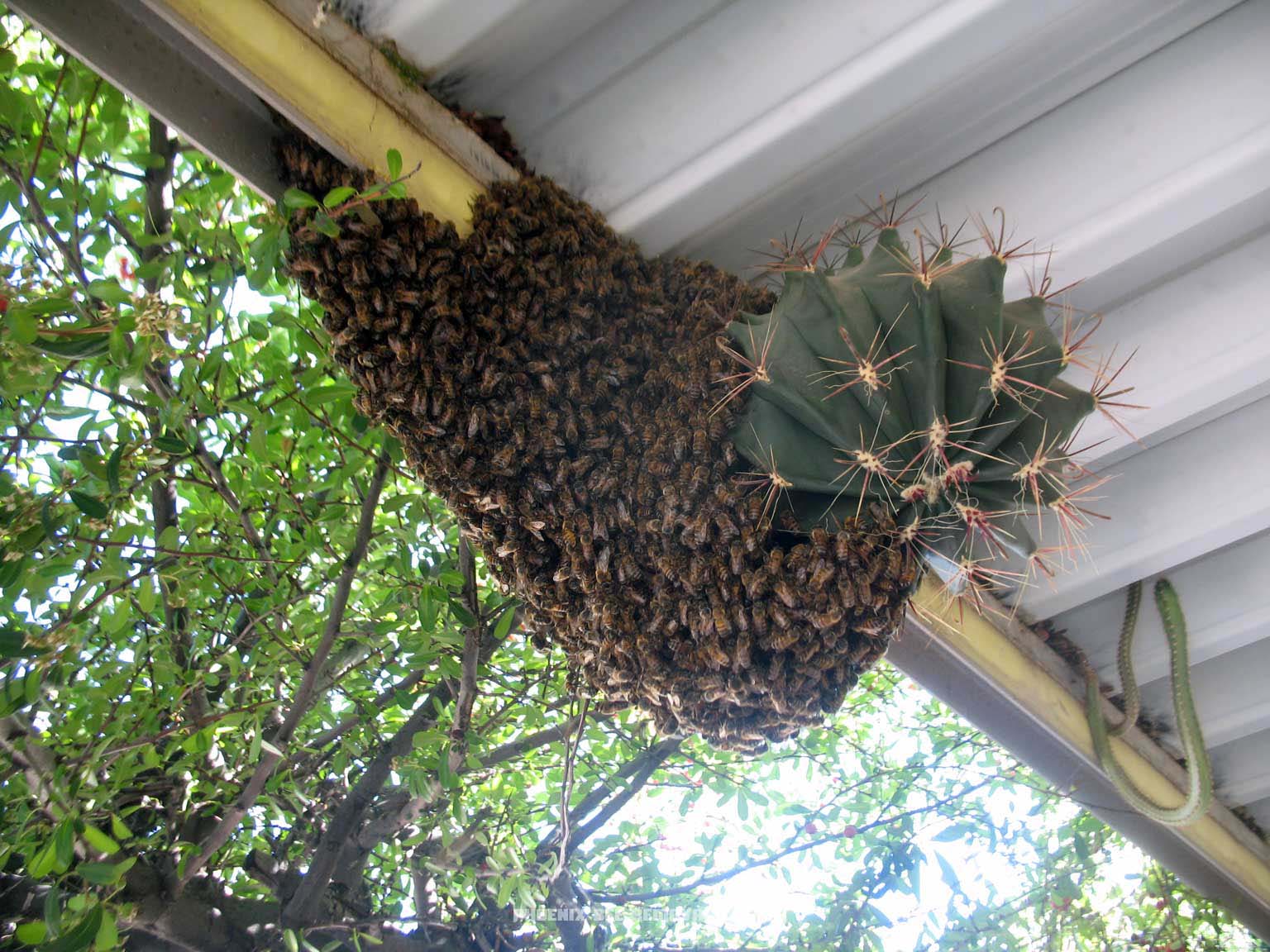 Phoenix Bee Removal is here to help
---
We are bee removal specialist and we provide local beekeeper services at an affordable price in and around the Phoenix Metro area. A professional beekeeper is essential to having a bee colony removed or treated properly and it doesn't need to cost a fortune to have it done.
We have been servicing Phoenix, Arizona for more than a 25 years combined and have been around honey bees even longer. We like to keep our pricing simple and most of all affordable. Phoenix Bee Removal LLC. is locally owned and operated and that means quality service on every call. We don't work for commission and we have no reason to up sell anything that is why we can offer our $80 flat rate bee removal service. 
---
Our $80 flat rate bee control will take care of:
Africanized Bee Colony
Honey Bee Colony
Bee Swarm
Established Bee Colony
New Arrival or Scout Bees
Wasp Nest or Nests
Carpenter or Leaf-cutter Bees
Plus More.....
---
More About Our $80 Bee Removal Service
---
$80 flat rate bee removal DOES NOT include honeycomb removal. However, our honeycomb removal and repair prices are lower than most of our competitor's bee extermination prices and less than half of their honeycomb cutout prices.